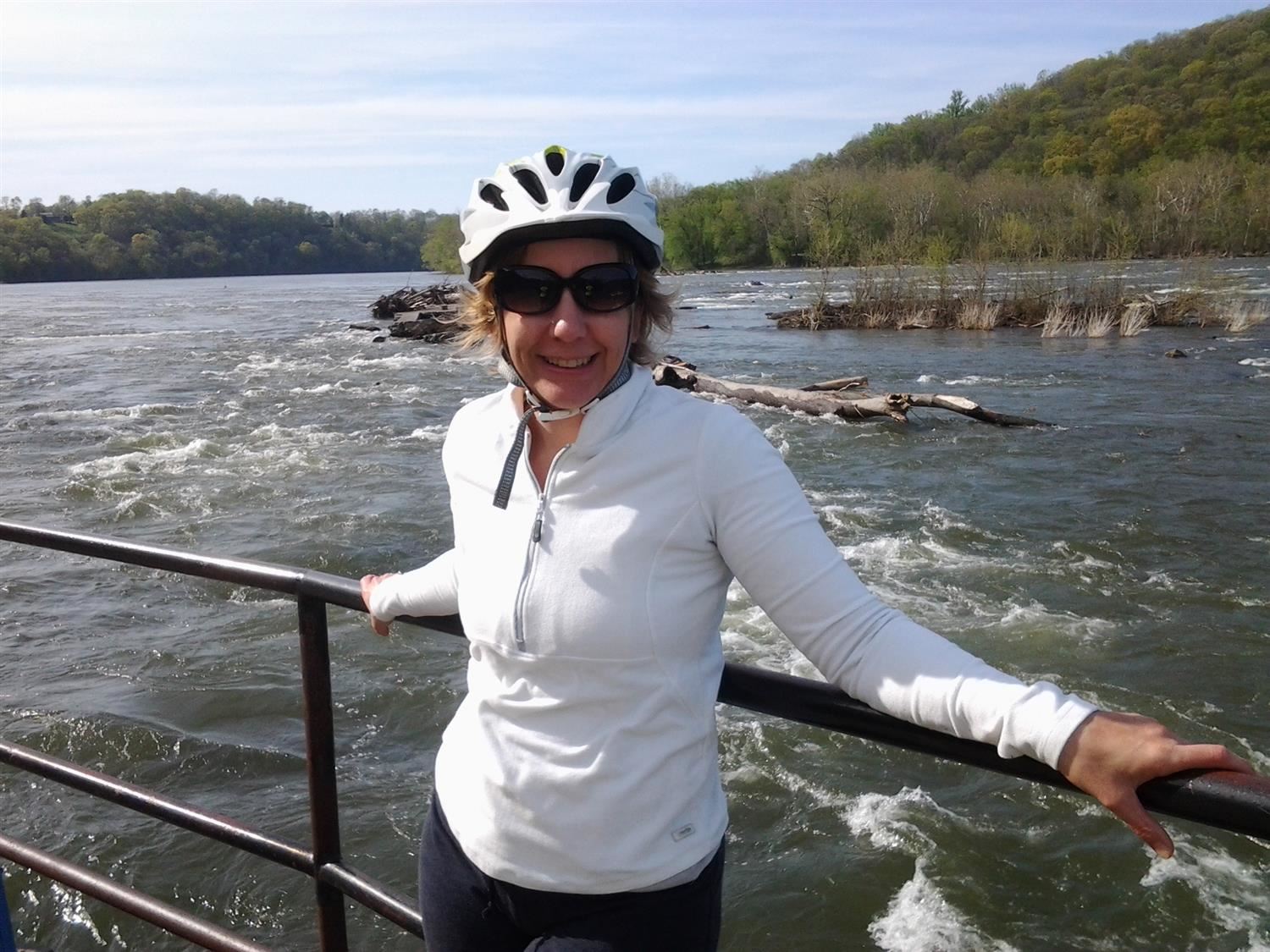 Phone:
Email:
Degrees and Certifications:
Mrs.

Rhonda Campbell

Position: English Teacher
Location: JHHS Room 1318
Phone: 540-662-3471 Ext. 45204
Email: campbellr@wps.k12.va.us

Fields of Expertise:
British Literature, American Literature, Shakespeare, & Drama
Educational History
B.A., Regent University
M. Ed., Regent University
ESOL Certification, Curry School of Education, University of Virginia
About Me
Mrs. Campbell has been teaching English for 22 years, eleven of which have been here at John Handley High School. Her prior teaching positions were in Delaware and Budapest, Hungary. She has also taught drama, music, and directed several plays and musicals. She absolutely loves reading and some of her favorite books include To Kill a Mockingbird, Jane Eyre, and The Art of Racing in the Rain. She has been married for 33 years and has two grown children. She is extremely proud of the adults her children have become. She is also an avid gardener and owns/operates a small flower farm in her spare time.
Book List for English 3
by Arthur Miller Year Published: 1953

The Crucible is a 1953 play by American playwright Arthur Miller. It is a dramatized and partially fictionalized story of the Salem witch trials that took place in the Massachusetts Bay Colony during 1692/93. Wikipedia

by Lorraine Hansberry Year Published: 1951

A Raisin in the Sun is a play by Lorraine Hansberry that debuted on Broadway in 1959. The title comes from the poem "Harlem" by Langston Hughes. Wikipedia

by Tim O'Brien Year Published: 1990

The Things They Carried is a collection of linked short stories by American novelist Tim O'Brien, about a platoon of American soldiers fighting on the ground in the Vietnam War. Wikipedia

by Toni Morrison Year Published: 2005

The Bluest Eye is Toni Morrison's first novel, a book heralded for its richness of language and boldness of vision. Set in the author's girlhood hometown of Lorain, Ohio, it tells the story of black, eleven-year-old Pecola Breedlove. Pecola prays for her eyes to turn blue so that she will be as beautiful and beloved as all the blond, blue-eyed children in America. In the a ...more

by Sherman Alexie Year Published: 2007

Bestselling author Sherman Alexie tells the story of Junior, a budding cartoonist growing up on the Spokane Indian Reservation. Determined to take his future into his own hands, Junior leaves his troubled school on the rez to attend an all-white farm town high school where the only other Indian is the school mascot.

Heartbreaking, funny, and beautifully written, The Absolut ...more

by T. Coraghessan Boyle Year Published: 1995

Topanga Canyon is home to two couples on a collision course. Los Angeles liberals Delaney and Kyra Mossbacher lead an ordered sushi-and-recycling existence in a newly gated hilltop community: he a sensitive nature writer, she an obsessive realtor. Mexican illegals Cándido and América Rincón desperately cling to their vision of the American Dream as they fight off starvatio ...more

by Brendan Kiely & Jason Reynolds Year Published: 2015

Rashad is absent again today.

That's the sidewalk graffiti that started it all…

Well, no, actually, a lady tripping over Rashad at the store, making him drop a bag of chips, was what started it all. Because it didn't matter what Rashad said next—that it was an accident, that he wasn't stealing—the cop just kept pounding him. Over and over, pummeling him into the pavement. So ...more

by Wes Moore Year Published: 2010

Two kids with the same name lived in the same decaying city. One went on to be a Rhodes Scholar, decorated combat veteran, White House Fellow, and business leader. The other is serving a life sentence in prison. Here is the story of two boys and the journey of a generation.

In December 2000, the Baltimore Sun ran a small piece about Wes Moore, a local student who had just ...more

by Sonia Nazario Year Published: 2007

A true story from award-winning journalist Sonia Nazario recounting the odyssey of a Honduran boy who braves hardship and peril to reach his mother in the United States.

In this astonishing true story, award-winning journalist Sonia Nazario recounts the unforgettable odyssey of a Honduran boy who braves unimaginable hardship and peril to reach his mother in the United State ...more

by Jean Kwok Year Published: 2010

Introducing a fresh, exciting Chinese-American voice, an inspiring debut about an immigrant girl forced to choose between two worlds and two futures.

When Kimberly Chang and her mother emigrate from Hong Kong to Brooklyn squalor, she quickly begins a secret double life: exceptional schoolgirl during the day, Chinatown sweatshop worker in the evenings. Disguising the more di ...more

by Geraldine Brooks Year Published: 2011

Once again, Geraldine Brooks takes a remarkable shard of history and brings it to vivid life. In 1665, a young man from Martha's Vineyard became the first Native American to graduate from Harvard College. Upon this slender factual scaffold, Brooks has created a luminous tale ...more

by Ernest Cline Year Published: 2011

Ready Player One is a 2011 science fiction novel, and the debut novel of American author Ernest Cline. Wikipedia

Books I Have Read Recently That I Would Recommend

Americanah by Chimamanda Ngozi Adichie

Raven Black by Anne Cleeves

Bee Season by Mya Goldberg

Shanghai Girls by Lisa See