Return to Headlines
School Board Chair Appointed to State Committee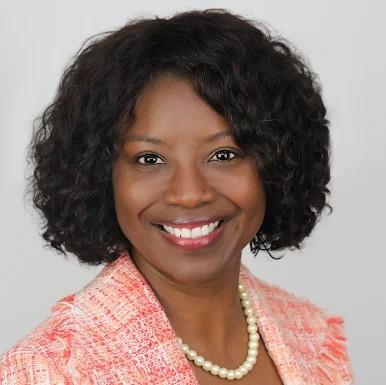 Winchester, VA: Winchester Public School Board Chair Marie Imoh has been appointed to serve on the Virginia School Boards Association (VSBA) Federal Relations Committee for 2023.
The Virginia School Boards Association is a voluntary, nonpartisan organization of Virginia school boards that promotes excellence in public education through leadership, advocacy and services. One of VSBA's primary goals is to advocate effectively for Virginia's public schools and children before all levels of government and the public.
The Federal Relations Committee was established to conduct advocacy efforts on federal issues that impact school divisions in Virginia. Federal issues include school accountability, funding, special education, school lunch programs, and much more.
Ms. Imoh will likely travel to Washington, D.C. during her appointment to advocate for Virginia schools at the federal level. "I am looking forward to working directly with our Congressional leaders and their educational policy advisors to advocate specifically for the needs of our division," she said. "This will also give me the opportunity to highlight the accomplishments of Winchester Public Schools and engage in productive dialogue to ensure our students have the resources necessary to be successful 21st century graduates."
Ms. Imoh has been a member of the School Board since 2015 and is currently an At-Large member with a term that expires in 2024. She has been Board Chair since 2021. Ms. Imoh served in the United States Army for 8 years and holds a Master's degree in mental health counseling. She is the owner of Wellness 8, a private practice offering mental health services via outpatient and community-based programs in addition to groups and educational workshops on mental health and total wellness. Ms. Imoh's service on the board has been guided by her belief that quality education should be accessible to all and that public schools assume a large responsibility for preparing students to contribute to their local communities, their cities and their ever evolving society.
Ms. Imoh will begin her appointment by attending the Federal Relations Committee Advocacy Institute in Alexandria in February.