Return to Headlines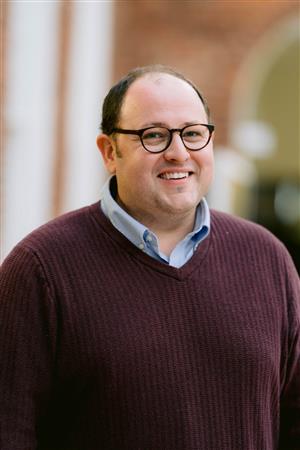 Congratulations to the Winchester Public Schools 2023 Teacher of the Year, Mr. Jeff Keller!
Mr. Keller is currently a History teacher at John Handley High School where he has been teaching for 15 years. Mr. Keller currently teaches World History, Honors World History, Advanced Placement History, and African American History.
Mr. Keller was described by Principal Susan Braithwaite as an irreplaceable, highly valued member of the Handley community:
Mr. Keller is willing to do anything that is asked of him in order to make the high school experience better for our staff and students. He is relentless in regards to holding high expectations for EVERY student. His work ethic is truly impressive. He works tirelessly to make John Handley High School a safe place for all students.
In his Philosophy of Teaching statement, Mr. Keller writes about the importance of connecting with students to empower learning. "Students want to know that you know them beyond just a name on the roster," he writes. "Building relationships like this means not only that I know my students, but also that I know when and how to push students to move beyond surface level thinking."
He also writes about having a deep understanding of and passion for History. This knowledge inspires Mr. Keller's students and colleagues as noted in Principal Braithwaite's nomination letter:
Mr. Keller has a deep understanding of the History content. His instructional delivery engages students [by addressing] individual students' learning styles, and he incorporates technology on a daily basis. Student voice and choice are visible in his classroom.
Mr. Keller's commitment to the WPS motto "Learning for all, whatever it takes" is exemplified further in his work beyond the classroom. He can often be found supporting students in Handley's Black Student Union during after school hours and group events. Mr. Keller is a leader on the school equity team and has taken a leadership role with establishing Handley's student equity panel.
Mr. Keller received his Bachelor's degree in Secondary Education Social Studies from Shepherd University and his Master's degree in History from George Mason University. Mr. Keller is currently pursuing his doctoral degree in Teaching and Teacher Education from George Mason University.
Check out what Jeff's students and colleagues had to say about him on the Winchester Public Schools Facebook page.