Return to Headlines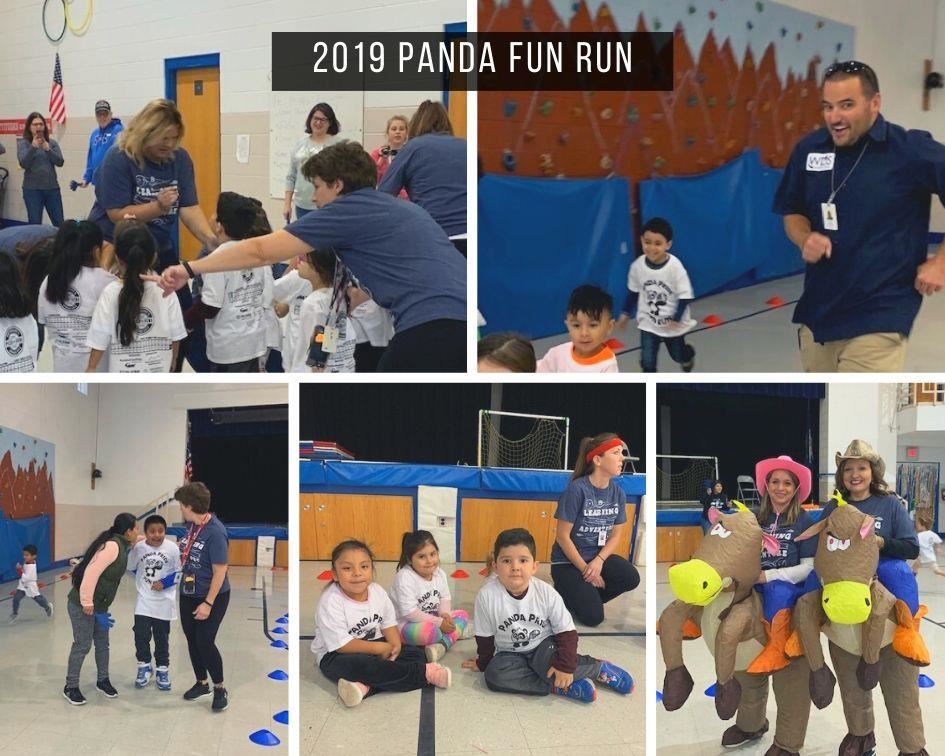 This year's main fundraiser is the Panda Pride Fun Run, which will be held on Friday, November 1st!

UPDATE: Thank you to our school community for raising over $13,000 during this PTO fundraiser. The funds will benefit every student at FDES by supporting special programs, providing materials for our STEAM lab, and funding field trips.

Hosting a Fun Run means there is no selling or delivering products. Once our program begins on Tuesday, October 22nd, family and friends anywhere in the world can support our school by giving pledges toward the number of laps or fitness challenges that students will complete on the day of the Panda Pride Fun Run.

Our Fun Run will be powered by Booster, a fun organization that organizes these events all over the country. This year 3,500 schools like ours will run their Fun Run through Booster. We're excited for their expertise to make this EASY on everyone involved—including you!

Our Fun Run also comes with a world-class character theme. This year's theme is MINDSPARK: WILD WEST, combining S.T.E.A.M. skills (Science, Technology, Engineering, Arts, and Math) with character-building. While your students team up with the MindSpark Kids to save Dr. Shock, they will learn five character traits that will help strengthen themselves and our world.

Through this year's Panda Pride Fun Run, our school goal is to raise $13,000 for Enrichment activities (field trips, programs, S.T.E.A.M. Lab).

Here is how you can help support FDES during the Panda Pride Fun Run:

1. Register at www.funrun.com. Then enter pledges and tack your progress. Students get a free gift just for registering.

2. Connect with sponsers, such as family members, neighbors, co-workers, etc you are willing to give pledges towards the number of laps your student will complete on the day of the event. You can get pledges by sharing on Facbeook, creating/sharing a Student Star Video, emailing, sharing the sponsor pledge page, texting, or calling.

3. Sponsors add and pay for pledges online at www.funrun.com.

A special thank you to the FDES PTO for organizing this event.