Return to Headlines
P-EBT Cards to be Released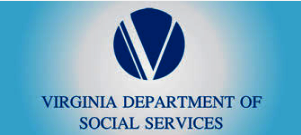 Winchester Public Schools is participating in the Pandemic Electronic Benefit Transfer (P-EBT) program as part of a food assistance plan approved by the U.S. Department of Agriculture (USDA), Food and Nutrition Service (FNS). The Virginia Department of Social Services (VDSS) will provide P-EBT benefits to families of school-age children who no longer have access to free or reduced-price school meals due to public school closures. Virginia is one of 20 states approved by the United States Department of Agriculture's Food and Nutrition Services to implement the P-EBT program, which provides temporary food assistance to cover the cost of meals missed while schools are closed.
Summary of State Plan
The VDSS will issue P-EBT benefits to current Supplemental Nutrition Assistance Program (SNAP) households and to non-SNAP households, which include children eligible for free and reduced-price school meals, through Virginia's SNAP EBT card system. The VDSS, in conjunction with the VDOE and local school divisions, will identify eligible children in both SNAP and non-SNAP households.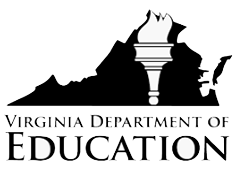 Families are not required to be current SNAP participants or complete an application to qualify for P-EBT benefits. If a student was eligible to receive free or reduced-price meals at school before the school closure, the student will be included in the file of eligible students provided to VDSS. Also, since WPS elementary schools participate in the Community Eligibility Provision (CEP) and all students receive school meals at no cost, all enrolled WPS elementary students will also be included in the file of eligible students provided to VDSS.
Eligible households that are currently receiving SNAP benefits can expect to have P-EBT benefits added to their EBT card within the next two weeks. P-EBT cards will be mailed to households that do not receive SNAP benefits within the next four to six weeks. The P-EBT benefits are calculated at the rate of $5.70 per day per child for the 66 days Virginia's schools will be closed. VDSS will issue benefits to eligible households with a total benefit of $376 per eligible student.
Purpose of the P-EBT
The purpose of the P-EBT food purchasing assistance benefit is to supplement existing food assistance and nutrition programs for low-income households during the pandemic. It does not replace meals provided through the school programs operating during unexpected closures or the summer meal programs that will begin when the school year is over. Students and families who receive P-EBT should also continue to participate in other food assistance programs, such as meals provided by schools and the summer meal programs. To find current locations for school and summer meal distribution, parents and guardians should text FOOD or COMIDA to 877-877.
Additional Information
Families and community partners should visit the VDSS Pandemic EBT website for more information about the P-EBT program and answers to frequently asked questions, which will be updated regularly over the coming weeks.
To learn more about food assistance resources and other COVID-19-related programs, visit the COVID-19 Virginia Resources webpage on the VDSS website.
You may also review the letter from Dr. Van Heukelum regarding the announcement of the Pandemic EBT (P-EBT) benefit from the Virginia Department of Social Services: https://bit.ly/2YYyv04