Return to Headlines
JHHS Principal Appointment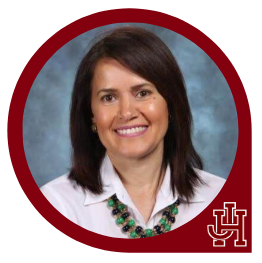 Winchester Public Schools is pleased to announce the appointment of Shahrazad Kablan as Principal for John Handley High School.
Ms. Kablan has over 18 years of experience in education, serving as a teacher, department chair and most recently as assistant principal at Stone Bridge High School in Loudoun County, Virginia. Primary areas of experience include curriculum and educational policy development and implementation, educational strategy and program design and execution, technology based student data and profiles process automation and improvement, teacher professional development, parent involvement and education programs, diversity and equity initiatives and state and federal testing mandate coordination.
Ms. Kablan is a firm believer in high quality instruction, students' academic and social well-being, and the importance of community engagement to maximize student achievement and success. She believes in exploring innovative ideas to meet the emerging needs of all students and is excited to lead John Handley High School, implementing multi-tiered systems of support, the Empowered Learning Model, STEM and computer science programs, and the Innovation Center. Ms. Kablan stated "I am ready to embrace the pride and tradition of Winchester along with providing a 21st century comprehensive learning experience empowering students to reach their maximum potential."
Ms. Kablan is a recipient of the Paul Swaddling Award from the Ohio Education Association for International Peace and Understanding and served as an education consultant providing professional development workshops specializing in English Language Learning issues.
Ms. Kablan holds a BA in Psychology from the University of Benghazi in Libya, has a Master's Degree in English from Wright State University in Dayton, Ohio, as well as a Master's Degree in Educational Leadership from George Mason University in Northern Virginia. She is currently pursuing her Ed.D. from the American College of Education in Indiana.
"Ms. Kablan promises to be an instructional leader that will bring vision, energy and accountability to students and teachers so that our entire Handley community thrives. We are excited to appoint Ms. Kablan as the principal of John Handely High School and look forward to supporting her as she leads our community of learners into the 21st century," commented Dr. Jason Van Heukelum, Superintendent of Schools.
The position became available as a result of Mr. Michael Dufrene's retirement. Special appreciation is extended to the initial selection committee comprised of Brian Wray, Director of Secondary Instruction; Doug Joyner, Director of Human Resources; Bobbi Jo Hawkins, JHHS Assistant Principal; Holly Conde, JHHS Science Department Chair; Doug Harrison, JHHS Band Teacher; Jeff Keller, JHHS Social Studies Teacher; Mary Ann Martin, JHHS CTE Department Chair; Amber Mungavin, JHHS Director of Counseling; Ann Marie Schaefer, JHHS Special Education Department Chair, Martha Roberson, parent and Co-Chair JHHS Parent Teacher Student Organization; and Madelyn Rodriguez, parent and Winchester Education Foundation President.
***********
For additional information, contact:
Dr. Jason Van Heukelum, Superintendent
Winchester Public Schools