Return to Headlines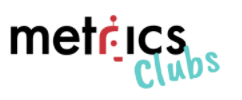 We are excited to again offer several virtual after school clubs for your students to join this semester. We have learned a lot about running virtual clubs last semester and are looking forward to another chance to explore STEM and Computer Science! Clubs will run on Tuesday and/or Thursdays from March 2-April 27. There will be NO clubs the week of 3/29-4/3, due to Spring Break.
If your child is interested in joining one of the clubs below, please fill out this online form.
We will be accepting registrations through February 16th.

We will be offering the following opportunities:
Lego League K-1st and 2nd-4th: Club members will learn about science, technology, engineering, and math (STEM) through fun, exciting hands-on learning. Club members gain real-world problem-solving experiences through challenges and tasks involving our favorite brick toys, Legos! Lego League will be held virtually on Tuesdays from 3-4PM.

Girls Who Code 3rd/4th: Coding meets girl power in this 3rd-4th grade club. Participants will be part of a sisterhood of supportive peers and role models using computer science to change the world. Each week we will create and code, both with a computer and without! Girls Who Code will be held virtually on Tuesdays from 3-4PM.

Coding in Scratch 3rd/4th: For kids who want to create games and animations using code! Club members will start with fundamental concepts using Scratch, an easy-to-understand, block-based, drag & drop coding language. Club members will work at their own pace with an expert guide each week. Coding in Scratch will be held virtually on Tuesdays and Thursdays from 3-4PM.
We are looking forward to another fun semester of learning, collaborating, and having fun together! If you have any questions about clubs, please contact Britt Miller at millerb@wps.k12.va.us or at 540-686-5222.