Return to Headlines
JKES National School Psychology Week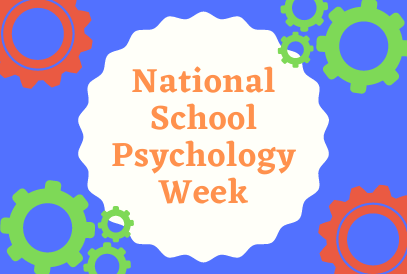 This year, students and staff will be participating in National School Psychology Week, November 8-12, 2021, with the theme of, "Let's Get in GEAR." We Grow together, we Engage in all aspects of learning, we Advocate for one another, and we Rise to meet challenges together. Our hope is to connect and highlight how getting in GEAR can help lead us to positive growth. Just as we continue to grow and develop our skills, we do so as people, and with support from others, we can develop resilience beyond our stressful circumstances.
Specifically, the students will have the opportunity to participate in a scavenger hunt at school that will help reinforce the skills they are learning through our Positive Behavior Intervention and Supports (PBIS) program and our Move This World social-emotional learning curriculum. All week long the students will "hunt" for "gears" in the school that contain positive messages about how to Grow, Engage, Advocate, and Rise at school, at home, and in their community. They will have the opportunity to earn points for their house (i.e. Rakkan, Reveur, Isibindi, Amistad, Altruismo, and Tatonka), a special treat for their class, and special treat for their teacher all the while learning different ways to "Get in GEAR" for learning!

How can you help your child get in GEAR at home?
There are many ways families can get in GEAR together at home, too. Here is a short list of suggestions for encouraging positive behaviors at home, at school, and in the community:
1. Encourage goal setting and mapping out a plan for achieving the goals. Talk with your children about steps they have taken, what worked and what didn't, and what they might do next. Explain that learning and growing requires trying new things and that success comes from small steps to a long-term goal.
2. Help your children develop positive relationships with peers and adults and model respectful, caring behaviors with others.
3. Praise attempts, as well as successes, and make sure that you focus on the effort or hard work put into the success. Emphasize the importance of deliberate practice and that talent grows over time through skillful practice.
4. Help your child work through setbacks or lack of self-confidence by helping to identify how they can overcome a setback. As a parent, you can help children see what the small steps are and how rising above obstacles is a part of succeeding. Help your child realize that setbacks are not permanent or all-encompassing.
5. Seek out support systems available in the community to help your children learn new skills and thrive, such as tutoring or mentoring programs. Encourage your children to participate in community activities that may help them to develop positive behaviors. In particular, volunteer activities may encourage the development of positive behaviors. Consider participating in community events yourself as a role model.
A special thank you to Dr. Erin Kirkland, our School Psychologist, who organized the special events for National School Psychology Week.