Return to Headlines
Nationwide schools are shifting toward distance learning models as a result of the COVID-19 pandemic. Unfortunately, many families in Winchester City do not have the resources necessary to effectively transition to a home-based distance learning environment. A recent survey of students in Winchester Public Schools found that approximately 10 percent of students reported they do not have access to broadband internet.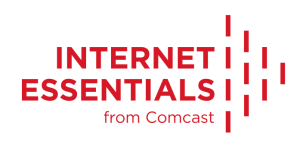 In an effort to help reduce the digital divide, Winchester Public Schools is proud to announce a partnership with Comcast to sponsor the cost of the company's Internet Essentials program for eligible households in need of home broadband. Internet Essentials is Comcast's affordable broadband plan for low-income families that qualify for a variety of public assistance programs. The program offers speeds of 25Mbps download and 3Mbps upload for a monthly fee of $9.95, which Winchester Public Schools will cover for participating families.
The district has allocated an initial amount of $60,000 for the initiative, enough funding to pay for 12 months of service for up to 500 households. Funding is provided in part by the federal Coronavirus Aid, Relief, and Economic Security (CARES) Act, in addition to donations from our philanthropic foundation partners J2W Foundation at $20,000 and Opportunity Scholars at $5,000. Similarly, funding from these sources will help to ensure students with unstable housing situations can also have access to the Internet by providing mobile hotspots available for student check-out from each of the district's 7 schools.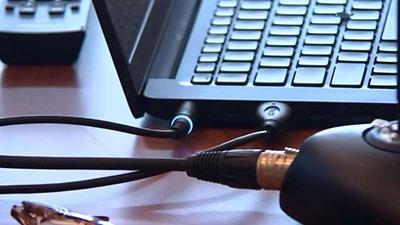 The sponsorship program is the result of an Internet for All task force led by Winchester Public Schools Superintendent, Dr. Jason Van Heukelum, and includes the district's Director of Technology, Aaron McBride and Equity Coordinator, Carl Rush, as well as members of Winchester City Government, Winchester City EDA, and executive leaders of regional philanthropic foundations. The task force has been meeting regularly since early May and has actively involved representatives from local Internet Service Providers Comcast and Shentel, as well as partnering with the Governor's Chief Broadband Advisor, Evan Feinman, and other members of the commonwealth's broadband advisory team.
"We are so excited to help facilitate the process of providing free broadband internet access to many of our students and families who most need it. We realize that our families depend on reliable Internet for their children to learn at home, as well as for family members to search for jobs, access government and other necessary resources and services, connect to health care providers and so much more," said superintendent Dr. Van Heukelum.
To be eligible for the sponsorship you must qualify for the Internet Essentials service. A family can qualify for the service if they are eligible for public assistance programs such as the National School Lunch Program, Medicaid, SNAP, SSI, VA Assistance and TANF. The family must live in an area where Comcast service is available and they must not have subscribed to Comcast's Internet service in the last 90 days. Eligibility requirements have been expanded in response to the COVID-19 pandemic so families who may not have previously been approved are encouraged to apply again. During the application process you must enter a unique promo code, provided to you from Winchester Public Schools. To request a promo code, please fill out the Internet Essentials Promo Code Request Form.
********
For questions, please contact:
Aaron McBride, Director of Technology
540-667-4253
internetessentials@wps.k12.va.us