Return to Headlines
Appointment of METRICS Grant Specialist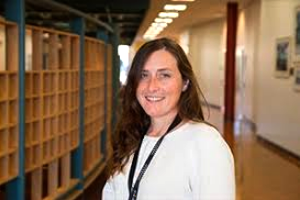 Winchester Public Schools is pleased to announce the appointment of Dr. Jennifer LaBombard-Daniels as METRICS Grant Specialist effective January 6, 2020.
Dr. LaBombard-Daniels has most recently served as the STEAM Teacher at John Kerr Elementary School. Prior to her experience with WPS, Jennifer served as an Assistant Professor of Education at Colorado Mesa University, a K-12 Special Projects Specialist with Washington County Public Schools in Maryland, and Science Department Leader and Teacher in Columbia, Maryland.
Among her many awards and achievements, Dr. LaBombard-Daniels was nominated for the AIAA Achievement Award in 2019, earned the AIAA Grant in 2018 and 2019, earned the NASA In-flight Downlink Commemorative Award in 2016, and was invited to the Congressional Reception through Loyola College in Baltimore. Jennifer earned her PhD K-12 Educational Leadership, Walden University-Baltimore; a Masters of Education, Curriculum and Instruction, Loyola College-Baltimore, a B.A., Literature, State University of New York Oswego State- Oswego, NY, and her A.S., Science Humanities, State University of New York at Canton-Canton, NY.
"To be a part of something so exciting and new is amazing. I am thrilled to see where this grant will take the teachers and students of WPS. I'm looking forward to begin this journey of putting our Division on the map as leaders in STEAM and Computer Science," commented Dr.LaBombard-Daniels.
Mr. Jake Boula, Director of Elementary and Intermediate Instruction, stated, "Dr. LaBombard-Daniels has demonstrated an expertise for STEAM education and integrating computer science into our classrooms. Her passion and vision for professional development, student engagement, and integrating computer science into all components of learning will provide a wonderful opportunity for Winchester Public Schools to create a blueprint for all elementary schools across the Commonwealth and beyond."