Return to Headlines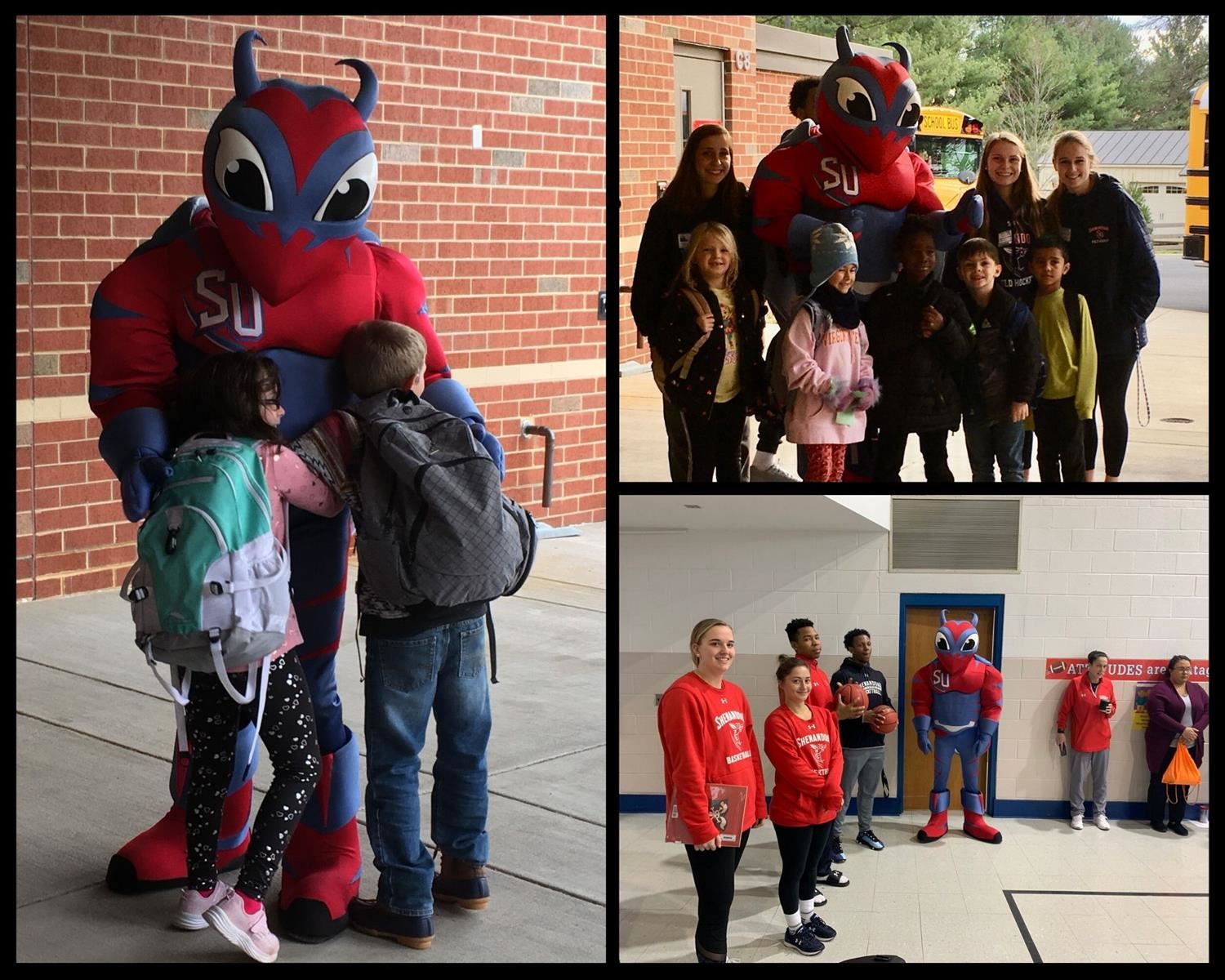 Winchester Public Schools has partnered with the Shenandoah University athletic department to form Buzzy's Book Club, a December reading club that encourages kids to be slam dunk readers!

WPS students in grades Pre-K through 4th will receive special Buzzy Bookmarks on which students will record books they have read during the month of December (including Winter Break). Bookmarks will be sent home during the week of December 2nd. Please be sure to write your name, school, grade, and teacher's name on your bookmark.

All students who read 5 or more books during the month of December will receive a game pass for free admission to both a men's and women's basketball game at Shenandoah University. Each game pass will admit one student and one guest. Passes are valid at any Shenandoah University Hornets home basketball game during the current season. Completed bookmarks must be turned into the student's teacher by Monday, January 6th.

In addition, there will be prizes given to the school that reads the most, the class that reads the most, and the students that read the most for the following grade level clusters: PreK/K, 1/2 and 3/4. Additional prizes include signed basketball jerseys, book packs, and a class pizza party.

Winners of these additional prizes will be recognized on the court at appropriately 7:30PM on January 15th between the two basketball games being held at Shenandoah University as part of their doubleheader.


All WPS students and staff are invited to attend the doubleheader basketball at Shenandoah Univeristy on Wednesday, January 15th starting at 5PM at the James R. Wilkins, Jr. Athletics and Events Center. Students should tell the box office what WPS school they attend in order to get free admintance to this event with one guest included.

A special thank you to Buzzy and members of the Shenandoah University men's and women's basketball teams for visiting schools to promote this special event.