Return to Headlines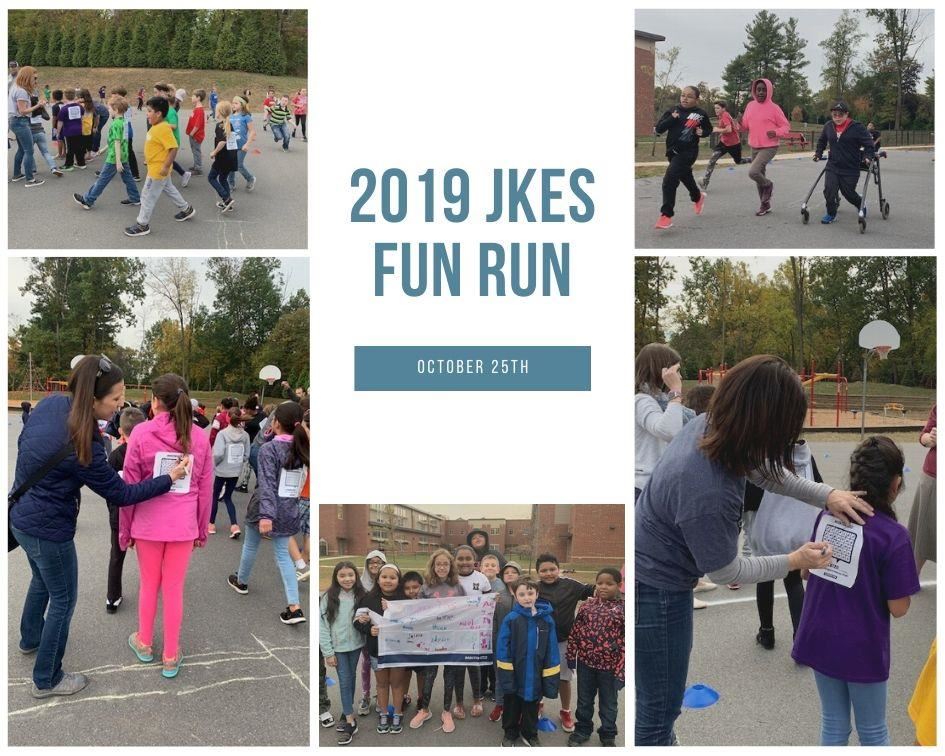 This year's main fundraiser is the JKES FUN RUN, which will be held on Friday, October 25th! There will be a school wide Pep Rally to kick off our JKES Run Fun on Wednesday, October 16th.

Hosting a Fun Run means there is no selling or delivering products. Once our program begins on Wednesday, October 16th, family and friends anywhere in the world can support our school by giving pledges toward the number of laps or fitness challenges that students will complete on the day of the Fun Run. Most students will completed 30-35 laps.

Our Fun Run will be powered by Booster, a fun organization that organizes these events all over the country. This year 3,500 schools like ours will run their Fun Run through Booster. We're excited for their expertise to make this EASY on everyone involved—including you!

Our Fun Run also comes with a world-class character theme. This year's theme is MINDSPARK: WILD WEST, combining S.T.E.A.M. skills (Science, Technology, Engineering, Arts, and Math) with character-building. While your students team up with the MindSpark Kids to save Dr. Shock, they will learn five character traits that will help strengthen themselves and our world.

Through this year's Fun Run, our school goal is to raise $7500 for the 4th grade Virginia Studies field trip buses, school spirit activities, field day, teacher appreciation, and other school events. If we reach our school-wide goal, PTO will sponsor a movie night, Mrs. O'Donnell and Ms. Levi will celebrate with a crazy hair/crazy hat day, and Mr. Krietz and Ms. Tilton will get slimed! The class with the most pledges at each grade level will receive a $50 gift certificate to Scholastic.

A special thank you to the JKES PTO for organizing this event!

UPDATE: Thank you to everyone who supported JKES during our Run Fun. We exceeded our goal of $7500!