Return to Headlines
Douglas School Construction Update
Douglas School Neighbors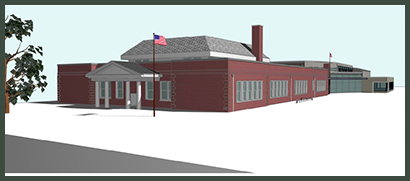 The renovation and reutilization of the Douglas School is underway and is slated to be complete in the summer of 2022. It is Winchester Public Schools' intention to use the renovated building for central administrative offices, community meetings and professional training spaces. The first phase of construction is the remediation and removal of any asbestos or harmful materials. That portion has been completed. Certain portions of the building are slated for removal, and that demolition will start in the coming weeks. We are communicating with you to make sure you are aware of what is happening on the campus, and to provide you with contact information in case you have any questions.
Open House
An Open House is being hosted to provide the community with the opportunity to see the conceptual plans and ask questions about the renovation.
When: Wednesday, February 24, 2021, 6:00pm-7:30pm
Where: Virginia Avenue Charlotte DeHart Elementary School Little Theater, 550 Virginia Avenue
Please enter the building on the Van Fossen Street side entrance near the bus loop.
This open house will be an opportunity to see what we are planning for the site and what the building will look like when complete, as well as ask one-on-one questions regarding the project. Please bring a mask and stop by to see renderings of the project. There will be no formal presentation, so feel free to stop by at your convenience anytime during the open house hours.
For more information, below are links to a letter to Douglas School Neighbors, as well as conceptual architectural renditions of the renovations.
Letter to Douglas School Neighbors
Exterior Images
Proposed Floor Plans
Questions?
Should you be unable to attend during open house hours yet have questions regarding the project, please feel free to contact:
Ed Smith
Director of Operations
540-487-9166 x15144
smithed@wps.k12.va.us