Return to Headlines
Stewart Bell Award Nominations Now Open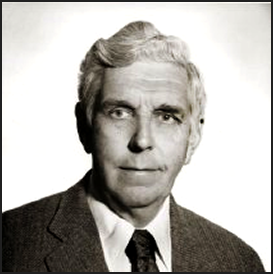 Nominations are now being sought for the Stewart Bell "Excellence in Teaching" Award. A three-member committee has been named to select the recipient of the annual Stewart Bell "Excellence in Teaching" Award. The award includes a cash honorarium given to an educator in Winchester Public Schools. This year's award recipient will be selected from Garland Quarles Elementary School (GQES).
The Handley Board of Trustees, which oversees the award, has appointed Perry McAlister, chair of the committee. Joining her are Mike Birchenough, School Board representative and Nancy Barahona, parent representative for Garland Quarles Elementary School.
The award was established by former Winchester Mayor Stewart Bell, Jr. in 1985 with a $20,000 endowment intended to reward exceptional performance in classroom teaching. In 1997, enough interest had accrued to grant the first award, which has since been given annually based on a rotation of the city schools.
Past award recipients include Jonelle Trimmer, librarian at Frederick Douglass Elementary School; Margaret Hudson, teacher at Daniel Morgan Middle School, Shelly Lee at Virginia Avenue Charlotte DeHart Elementary School, Karri Cameron, teacher at John Handley High School, Amy Rogers, teacher at John Kerr Elementary School, and Matthew Reames, teacher at Daniel Morgan Intermediate School.
Stewart Bell, a former teacher and principal, said he created the award to honor those individuals whose interest, enthusiasm, and support of children may influence them positively for the rest of their lives. Those eligible for selection include classroom teachers, librarians, and guidance counselors, under criteria which emphasizes four standards:
• Successfully reveals to the students the nature and possibilities of the world in which they live;
• Helps maturing students discover their own interests, strengths and weaknesses;
• Challenges each student to adopt standards and goals for productive life suitable to his/her interests and capabilities; and
• Assists and motivates students to develop accordingly.
Nominations for the Stewart Bell "Excellence in Teaching" Award are open to the public. Nomination forms can be obtained at the Winchester Public Schools Central Administrative Office; GQES office; or online: | ENGLISH | ESPAÑOL |
The deadline for receipt of nominations is June 18, 2021.
The Stewart Bell Award will be announced at the WPS Convocation in August at the start of the 2021-2022 school year.