Return to Headlines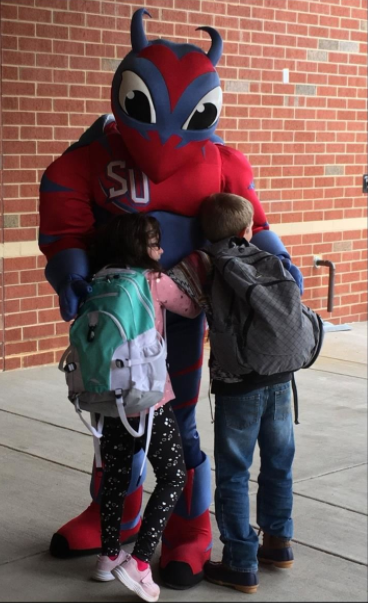 UPDATE: The Buzzy Book Club celebration that was scheduled for Wednesday, Jan. 19th, has been postponed. With the rise in Covid cases in our area, Shenandoah University has decided to hold off on the event, in hopes they can reschedule for a later date.
Shenandoah University Athletics invites elementary schools from Winchester Public Schools
(Pre-K through 4
th
Grade) to participate in Buzzy's Book Club.
Buzzy's Book Club will be held from
December 15, 2021 until January 5, 2022
.

This program encourages students to become slam dunk readers! During the designated time period, students are asked to read books, suitable for their specific grade level, and record the title of the book on the back of their bookmark. For longer chapter books, 1 chapter is equal to one book. There is room for five books on the bookmark.
If a student reads more than five books, they will continue writing their books on their reading log sheet. When a student completes a book, a parent or guardian must place their signature next to the book title for verification.
In order for all Pre-K through 2nd Grade students to participate, parents or guardians are permitted to read books to their children.
Teachers will be sending home bookmarks and reading log sheets. Completed bookmarks are due back to school on Jan. 6, 2022.
Students who read five (5) or more books in the designated timeframe will be given one (1) game pass to attend an SU Hornets women's basketball game and one (1) game pass to attend an SU Hornets men's basketball game. Each game pass will admit the student and one guest. Passes are valid at any home men's/women's game during the 2021-2022 season.
The student that reads the most books per school will be Buzzy's top readers! We will recognize

these fantastic readers on-court on

Wednesday, January 19, 2022

at SU's men's and women's

basketball doubleheader. The top reader per school will be contacted by

January 12th

. Prizes

for these top readers include autographed SU jerseys and SU swag bags.