Return to Headlines
WPS Equity Program Earns Top Honors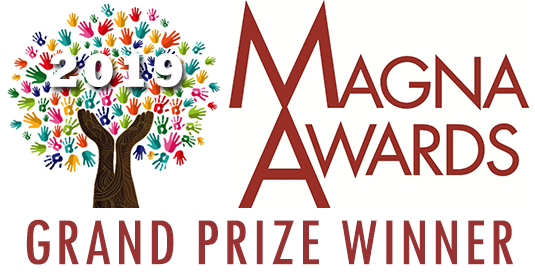 Winchester Public Schools has been chosen as one of the grand-prize winners in the 25th annual Magna Awards program sponsored by the National School Boards Association's flagship magazine, American School Board Journal (ASBJ). This is the second year that the Magna Awards recognize school districts and their leaders for their efforts to bring educational equity to their students.
The Magna Awards, supported by Sodexo, a leader in delivering sustainable, integrated facilities management and food service operations, honor districts across the country for programs that break down barriers for underserved students. A panel of school board members, administrators, and other educators selected the winners from 200 submissions.
"It takes commitment to start an equity program and fortitude to sustain it," said Thomas J. Gentzel, National School Boards Association Executive Director & CEO. "I congratulate the 2019 Magna Award winning districts for performing the hard and sometimes unpopular work to ensure all of their students are supported and provided with the tools and opportunities needed to succeed."
This year's three grand prize winners and 15 first place winners were selected from three enrollment categories: under 5,000 students, 5,000 to 20,000 students, and over 20,000 students. As the grand prize-winning school district of the Under 5,000 Enrollment category, WPS will give a special presentation at NSBA's annual conference, to be held March 30 to April 1 in Philadelphia.
WPS' Winning Equity Program Overview
A lack of minority representation in elementary school advanced math spurred the creation of AMPed UP! (Accelerated Math Progressions for Underrepresented Potential). Winchester Public Schools changed the way it identifies students for higher-level math classes. Fourth-grade students are identified through assessment scores and tapped to participate in STEM and enrichment activities during the summer and after school. These students go into advanced math classes and are supported throughout the school year. After two years of the program, African American enrollment in advanced math has risen.
WPS will be highlighted in the April issue of ASBJ.