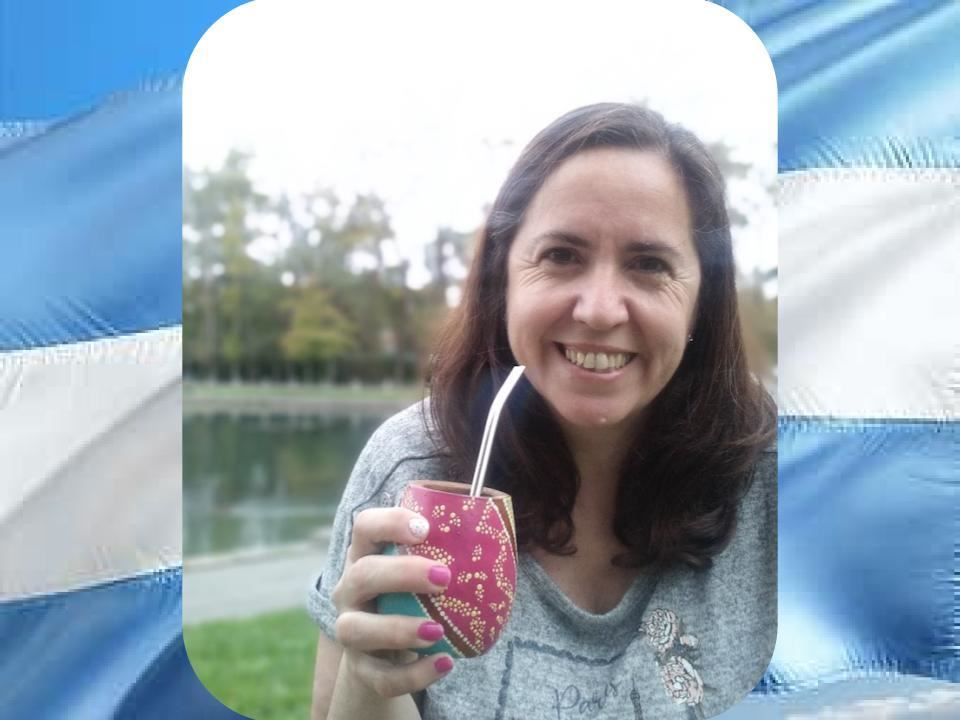 Phone:
Email:
Degrees and Certifications:
Bacherlor Degree in Elementary School Teaching Specialization at a Higher level in Primary Education and ITC Dual Language Teacher Participate Learning Ambassador Teacher
Mrs.

Gesumaria

Hello!

My name is Ana Gesumaria. I'm a proud teacher that is always challenging herself and finding positive in any situation. I believe that dreams can come true when you follow them till the end. That happened to me as I always wanted to have the experience of teaching overseas and finally became a Participate Learning Ambassador Teacher. I am from Córdoba, Argentina. This is just in the center of the country.

I came to Winchester in 2021 as an International Teacher willing to share my culture and knowledge with my students and the school community. I've been teaching for more than 20 years in public and private schools in my country. I became a Global Teacher as I believe that our students need to develop global competencies that will create a difference in their future as Global citizens being able to respect the difference, have empathy, critical thinking, flexibility to face any situation in life.

I love and enjoy teaching, using all my creativity to help my students learn in a nice and happy environment.

In my free time, I love to paint, dance or go for a walk. My "mate" (Argentinian traditional drink) is my best partner everywhere I go. I love to travel and discover new places and cultures!

Never stop dreaming. Dreams always come true when we go after them!

¡Hola!

Mi nombre es Ana Gesumaria. Soy una maestra orgullosa que siempre se está desafiando y encontrando lo positivo en cada situación. Creo que los sueños pueden hacerse realidad cuando los perseguimos hasta el final. Eso me sucedió ami, ya que siempre quise tener la experiencia de enseñar en otro país y finalmente me converti en Maestra embajadora de Participate Learning. Soy de Córdoba, Argentina. Esta ciudad queda en el centro del país..

Llegué a Winchester en 2021 como maestra internacional, deseando compartir mi cultura y conocimiento con mis estudiantes y la comunidad escolar. He estado enseñando por más de 20 años en escuelas públicas y privadas de mi país. Me convertí en maestra Global porque creo que nuestros estudiantes necesitan desarrollar competencias globales que puedan crear una diferencia en su futuro como ciudadanos globales, donde sean capaces de respetar la diferencia, tener empatía, pensamiento crítico, flexibilidad para enfrentar cualquier situación en la vida.

Ami y disfruto mucho enseñar, utilizando mi creatividad para ayudar a mis estudiantes a aprender en un ambiente hermoso y feliz.

En mi tiempo libre me gusta pintar, bailar o ir a caminar.El "mate" (bebida tradicional argentina) es mi mejor compañero a todos lados que voy. Amo viajar y descubrir nuevos lugares y culturas.

¡Nunca dejen de soñar porque los sueños siempre se vuelven realidad cuando uno va detrás de ellos!