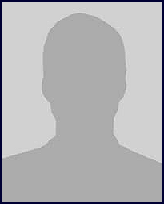 Phone: 540-667-7171 ext. 75184
Email:
Degrees and Certifications:
BSE in Elementary and Early Childhood Education Virginia certification in: Middle Grades Math, with endorsement in Algebra I Middle Grades English Elementary Education
Miss

Gretchen Gensemer

Welcome!

This is my fifth year teaching at DMMS, but my 22nd year overall. I teach Math 8A, which includes some standards from 7th grade math along with all 8th grade math standards, and Algebra I.

I previously taught 8th grade math and Algebra I in Accomack County, which is on the Eastern Shore. I have also taught 6th grade math in North Carolina as well.

I look forward to working with you and your child this year. If you have any questions, please contact me.
Parents, please encourage your student to charge his or her chromebook at home so it is ready to use when they come to school in the morning. They will be needed to access important content and activities.

Math 8A

:

IMPORTANT NOTICE TO ALL MATH 8A STUDENTS AND PARENTS: Students in the Math 8A classes will be taking the

8th grade Math SOL

in May, not the 7th grade test (our focus is on the 8th grade standards, with a few overlapping 7th grade standards woven in -- see the curriculum map link above for more specific information).

REMINDERS:




Tardiness:

*** I am seeing some issues with students coming to homeroom late. The tardy bell rings at 8:18, so they must be in their seats before the bell rings at that time.

Per the Student/Parent handbook, page 90:

3.15 Tardiness
Supervision of students begins at 8:00 on a regular school day. Students are encouraged to arrive at school at 8:00 and no
later than 8:10 in order to be prepared and on time for their first class. Students are considered tardy if they are not in
their homebase class by 8:20.
A. A student will be considered tardy in attendance if he/she is late in arriving at school at the designated time. The
parent/guardian is responsible for contacting the school if a student is tardy. Excessive or chronic tardiness will be
considered a violation of the parent's or guardian's responsibility to ensure the regular and punctual attendance of a
student. If tardiness continues after notification of the parent or guardian by the school principal in a conference held
with the parent or guardian, the school administrator may initiate civil action as allowed under Virginia School Code.
B. All tardies caused by late school buses are excused, but the student must check in with the attendance office before
going to class.
C. Students are allowed a reasonable transition time to change classes. If more time is taken, the student is considered
tardy unless a note is written from the previous teacher or a school official to excuse the lateness.
D. The fourth accumulated unexcused tardy to classes or home base may result in disciplinary consequences. The
accumulation of tardies will terminate at the end of each quarter.