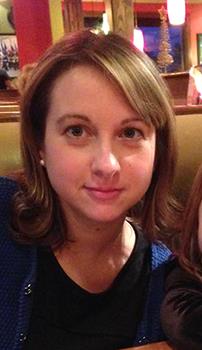 Phone:
Email:
Degrees and Certifications:
Star Friend

Position: English Teacher
Location: Room 2314
Email: friends@wps.k12.va.us
Phone:(540) 662-3471 Ext. 45180

I teach English and creative writing and I'm the advisor for Miscellanea, the JHHS literary magazine. Read Miscellanea Magazine.

I'm a graduate of Shenandoah University and a teacher consultant with the Shenandoah Valley Writing Project. Some of my favorite writers are Edgar Allan Poe, E.B. White, Truman Capote, Maya Angelou, Anne Lamott, and Natalie Goldberg. Favorite books are The Great Gatsby and The Glass Castle. I love reading essays (by students and others), writing, and occasionally baking. I live in Winchester with my husband and two children.

Many assignments for my classes are posted in the Google classroom. Guardians who wish to join our Google classroom for regular updates on activities and assignments may email me individually for the class codes. Students can also show parents their assignments at home by accessing the classroom through their school accounts.
Phone:
Email:
Degrees and Certifications: