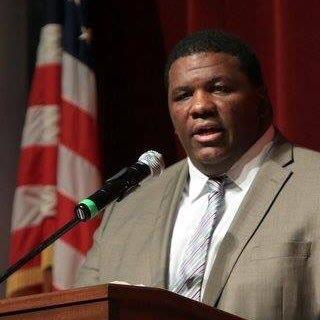 Phone:
Email:
Degrees and Certifications:
Carl Rush

Position: Business and Marketing Teacher
Location: JHHS Room 2303
Phone: 540-662-3471 ext. 45139
Email: rushc@wps.k12.va.us

Fields of Expertise:
Business Law, Entrepreneurship, Economics, Finance, Management, Marketing
Google Classroom
Google Classroom is an essential resource for students. Students can access notes and other important information from class to help them be successful. Due dates for assignments and tests are posted and updated regularly. Students, please remember to log in to Google classroom with the code provided on your course syllabus.

Parents/guardians who wish to join our Google Classroom for regular updates on activities and assignments may email me.
Educational History
B.B.A., Shenandoah University
B.A., James Madison University
MBA, Shenandoah University
M.S.Ed., Shenandoah University
CSML, Harvard University (Enrolled)
Professional Highlights
2009 United Nations Climate Conference (Copenhagen)- Contributor
Global Citizenship Project- Ghana
Board of Directors- Handley Regional Library
Board of Directors- Judges Athletic Association
Board of Directors-Historical Resources Advisory Board
Board of Directors-Shenandoah University
American Economic Association (AEA)-Member
National Association of Business Economics (NABE)-Member
John Handley High School Business Symposium-Founder
Rotary International-Rotarian
Handley Investment Club-Founder
Deep Equity Institute (Corwin)-Trainer
iEarn USA-International Educator
W!SE Financial Literacy Gold Star Teacher
Assistant Football Coach-Handley High School
Personal Highlights
Marrying my Wife
Birth of my Daughter
Joining Handley High School